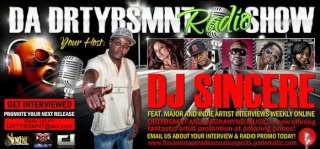 Hey everyone, its your favorite Blogger here, BoyWonder, and Im going to do something different today. Sort of like how there's an Oprah's Read List, we will have every now and then BoyWonder's Suggested Reading. LOL.

So I was at the doc's office with a friend and while I was waiting in the waiting area (what a name, whom would have ever thought to call an area you wait in, the waiting area?) So back to what I was saying so I was reading a book and a little slip fell out that read:
" BRAND NEW FOR 2013, THE MOST GLOSSY,WIDELY READ DIGITAL MAGAZINE IS NOW AVAILABLE FOR PURCHASE IN PRINT! YOU'VE BEEN REQUESTING IT FOR A WHILE SO NOW HERE IT IS! BEGINNING FEBURARY 2013 BLASTDANATION MAGAZINE WILL BE AVAILABLE FOR PURCHASE ON DEMAND! GET YOUR AD OR ARTICLE IN OUR PREMIERE PRINT ISSUE WITH THE LEGENDARY PMD GRACING OUR COVER!"
Im like, I've never heard of this so I decided to hit the google search and look this s word up. Yeah, I said S word, I was told my opinions influence people...the little two gorillas in the jungle making love are learning from me!
Check some previous issues available digitally: http://free.yudu.com/library/129110/Blastdanation-Online-s-Library
Simply amazing! Blastdanation
chronicles the celebrities, Un-Signed Artist, sounds,
fashion, lifestyle, new media, and business. With an authoritative
voice, The Miltown Source creates trends as much as it records them.
Blastdanation covers music, educates its readers, and gives back to
online community. Blastdanation serves as a portal to a growing, young,
trendsetting and Un-Signed music multicultural audience. Well worth the 5 minutes it took to search and skim through it!
So why wouldnt you want to read, take in some of that good 'ol knowledge and wealth of information!???
HOLY COMMON SENSE BATMAN!!!